My Internship experience at GR Korea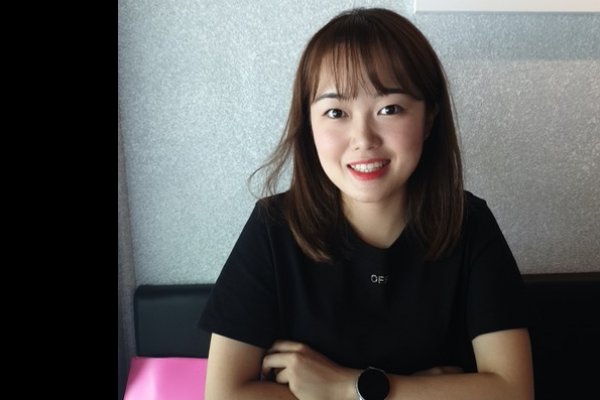 The GR Group offers an excellent internship program for talented university students and graduates, many of whom are seeking to pursue a career in government relations.
We sat down with Sungeun An, who spent five months at GR Korea, to ask about her experience as an intern.
1. Why did you decide to join GR Korea?
I came across the name "GR Korea" when I was actively searching for an internship opportunity at a government relations firm in Korea for the summer – it was in fact the first thing to show up on Google. What was even better was that it was a global company with offices in Tokyo, Osaka, Washington D.C., and London. For someone who dreams of working outside of Korea in the future, hopefully in the United States, this was very attractive and I soon found myself reaching out to a consultant via LinkedIn for more information. After an interview with Jakob Edberg, Representative Director of GR Korea, I was truly impressed by how the company considers every single employee to be meaningful regardless of job title and decided to join the team.
2. How would you describe your colleagues at GR Korea?
I can proudly say that the best part of working at GR Korea was working closely with an outstanding group of people coming from diverse backgrounds. My colleagues were overachievers who were hard-working, spirited, strong-willed, and goal-oriented, always aiming high and not settling for good enough. But at the same time, they were caring, amicable, and understanding. They were my friends, whom I spent more time with than even my family. Going through ups and downs together as a team, we supported each other and learned from our strengths.
It has been reassuring for me to know that our colleagues based overseas could pitch in whenever needed. We successfully worked together on various accounts, handling projects with a tight deadline wisely using the differences in time zones. It was almost as if the company worked around the clock, which was remarkable.
3. What have you learned during your time at GR Korea?
My experience at GR Korea has been unparalleled. I never expected that I would be involved in such a variety of tasks as an intern, such as drafting proposals and stakeholder reports and preparing advocacy materials for government engagement, as well as media monitoring and translation. In the process, I have sharpened my communication skills, both verbal and written. I am grateful for all the opportunities I was given, from which I gained a great motivation to work hard and learned to think from the perspective of clients who are, in many cases, unfamiliar with the political structure of Korea.
4. You are returning to the U.S. to complete your degree at Duke University. How is your experience here going to impact your future studies and career?
My interests stretch from policy to science and technology, and I have been wanting to work at the intersection of the two areas of study. The world is undergoing the Fourth Industrial Revolution, racing towards quicker and better scientific and technological innovations, so it's imperative that the legal framework keeps up with the speed of the changes to make policies based on science and to form an environment where creativity can prosper. My time at GR Korea has broadened my horizons and I am now prepared to look at international policies with a different lens, reflecting my hands-on experience of the Korean regulatory environment. To better equip myself with the appropriate knowledge and skills needed to acquire expertise in health and tech policies, I now plan to pursue a law degree in the United States.
5. Any memorable moments at GR Korea?
I find it most rewarding to have contributed to the global collaboration on the development of Covid-19 vaccines at the national level. Researching Korea's response to the pandemic and drafting reports detailing key stakeholders in global health and ODA across government, academia, and NGOs in preparation for government engagement, I learned so much about how the world works and came to realize how much our company impacts society. It was exciting to later read news articles about events that we had organized or participated in.
6. What kind of advice would you give to people who are thinking of joining GR Korea?
If you think that you are a good fit for the job, I would say to just go for it without any hesitation. Relevant experience in government relations is a plus, but not a requirement. Feel free to reach out to consultants as I did, if you want to know more about joining the company, as they are extremely welcoming and easy-going. If you are a passionate person interested in helping businesses and organizations successfully adapt to the legal and political environment in Korea through liaising with different parts of the government, you could be a perfect match!