The government's efforts against COVID-19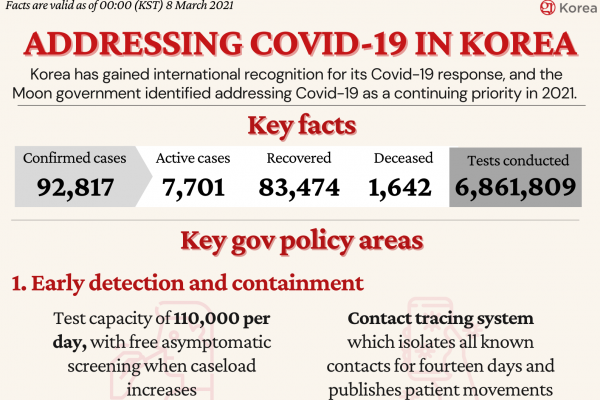 Following from our previous infographic on the Korean government's policy agenda for 2021, this infographic highlights the key strategies the government has used to combat Covid-19 so far.
GR Korea, part of The GR Group, provides a full range of professional government relations and public affairs services in Korea (including stakeholder and issue mapping, intelligence gathering, advocacy and public affairs campaigns). For more updates on the Korean policy landscape, please follow our LinkedIn page.