100 Days of President Yoon Suk-yeol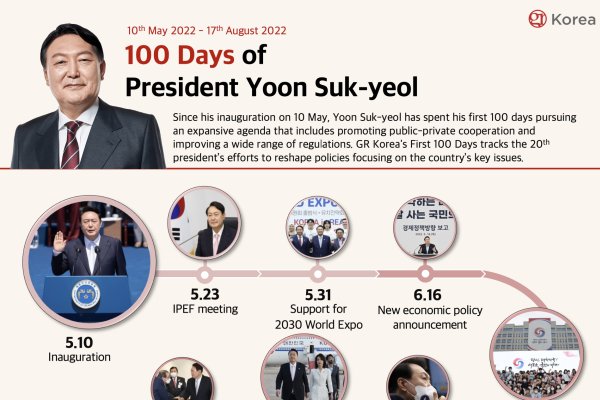 Since his inauguration on 10 May, Yoon Suk-yeol has spent his first 100 days pursuing an expansive agenda that includes promoting public-private cooperation and improving a wide range of regulations. GR Korea's First 100 Days tracks the 20th president's efforts to reshape policies focusing on the country's key issues.
GR Korea, part of The GR Group, provides professional government relations and public affairs services in Korea including stakeholder and issue mapping, policy monitoring, intelligence gathering, advocacy, support for public procurement, and public affairs campaigns. For more updates on the Korean policy landscape, please follow our LinkedIn page.